Welcome to Driving School Solutions, LLC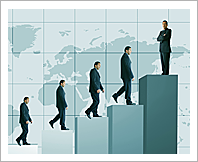 Our driving school solutions application will certainly make your school's operation more efficient and profitable while at the time saving you thousands of dollars on office staff and increasing your sales, and therefore profits, by giving your clients 24/7 access to your business.
Driving School Solutions is designed to manage all of the most critical aspects of driving school business. Our software addresses all of the critical functions, and some of which are quite challenging, like scheduling, classroom management, student billing, keeping track of the outstanding lesson, both in-car and classroom, reporting, open balances and more.
Through an extensive research of the industry and regulations of Ohio Driving Schools we were able to create a very easy to use Internet based application. Our application addresses all aspects of the driving school day to day operation with respects to students, instructors, staff and managers/owners.
Our software is very easy to navigate, and clients with limited computer skills were able to quickly learn how to efficiently use the application. Both young and old users can manage to use many aspects of the software in a matter of minutes.
Our Solutions
The Driving School Solutions application offers completely Internet-based data management.
Student accounts
Our driving school solutions application will enable students to register on line 24/7 by creating an account with their information view schedules, book appointments, reschedule appointments and manage classes both classroom and driving on their own. Our application has all of the Ohio revised code regulations built in to give the owner of the school a peace of mind.
Test Drive Our Software
Here is your chance to try out the software before signing up! Check it out:

Admin Live Demo
This is the live demo for an administrator. Get to see what schedules are booked for each staff member and full control over your students.

Staff Live Demo
This is the live demo for an instructor. Get to see what schedules are booked for this instructor and view what students are booked with you.

Student Live Demo
This is the live demo for a student. Get to book and view already booked schedules.